As with most businesses, the operation of a Retail FX Brokerage involves a lot of moving parts that must be synced together to create an efficient and viable business.
These would include Legal (KYC, trading agreements, dispute management, regulatory reporting), Trading Platform Administration and Management, Liquidity and Risk Management Provisions, IB Management, Client Support, and, of course, Sales and Marketing.
Startup FX Brokerages, or "SYOBs", face many different challenges.
For example, please take a moment to read some of our previous articles on picking the best MAM systems for MT4/MT5 or MT4/MT5 Bridge Provider Comparison.
This time, however, I will focus on the comparison between Traders' Room and other CRM providers and highlight the key features favored by FX Brokers.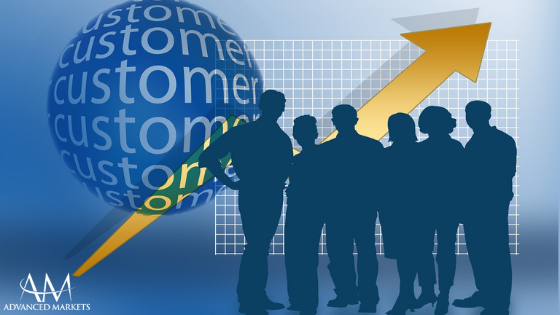 First, it can be easy to underestimate the importance of a good Traders' Room or CRM system in the day-to-day running of an FX Brokerage, but essentially, Traders' Room in addition to the CRM (Customer Relations Management) are your major sales tools and should be treated accordingly.
For the purposes of this particular article, I'm linking Traders' Room and CRM together because they should be connected and evaluated in conjunction with one another.
What is a Traders' Room?
A Traders' Room is a web interface that a retail FX client an access upon opening an account, this is in addition to their actual platform login. The term, "Traders' Room" equates to other names such as FX Client Portal, Middle Office, Trades Portal, and Client Area. I personally prefer to go with the term, "Traders' Room".
What is CRM?
CRM is a form of marketing technology used for tracking, monitoring, and the overall management of all external and internal interactions with both existing clients and prospective clients.
It can become confusing for Start-up FX Brokerages when they look at all these terms, so I suggest separating them out (as they will encounter companies that don't provide an all-in offering but who do only 1, or 1 and 2 or 2 and 3 of the services below):
Website Design and Management

FX Traders' Room

CRM
There are plenty of software companies out there who are not FX-centric/specialized but who can create a decent website or who can customize a CRM. However, that customization may take longer as they need to ensure that it is tailored to FX specifics. In this regard I would highly recommend going with an FX-oriented tech company as you will save yourself both time and money.
During my research, I scanned through over more than 60 tech companies that offer FX Websites, Traders' Rooms, and CRMs. I was able to separate these into a few categories:
5 types of tech companies that offer FX Websites, Traders' Rooms, and CRMs
Type 1
FX exclusive, privately-owned, and not involved in plugin development. They usually cover all 3 elements and the client can get products a-la-carte.
Type 2
FX exclusive and broker-owned (this is often not disclosed to avoid a conflict of interest). These are involved in everything to do with development for FX.
Type 3
FX Exclusive technology provider that offers plugins, risk management systems, and other related products such as Trading Rooms and CRM.
Type 4
FX Broker that sells "all-in-one" packages for White Labels, a sort of preset system.
Type 5
The so-called "Tech Company", which offers an "all in one White Label". These are independently owned or via a partner broker. This comes as a package and often includes Liquidity via their own offshore entities.
For legal reasons, I am not able to name specific companies within each of these categories, but you can easily find them yourself by spending time on Google and LinkedIn.
Larger Brokers, these days, are building their own custom Traders' Rooms. They are also investing in their own CRMs, but often opting for larger, non-FX CRMs, such as Sugar CRM or Salesforce.

Medium brokerages tend to go for "ready to serve" solutions involving some minor customization.

Small and Startup brokerages are either getting stuck with White Labels, "all in one packages", with scale/add-on products as they grow.
As a startup FX Broker, evaluating your Traders' Room and CRM partner before committing to anything is the sensible road to take and ensures that you have the pure basics that are needed in order to get your business moving in the right direction from the beginning.
Security
Be very mindful of the fact that the companies that build Traders' Rooms and CRMs have full access to ALL of your clients and their information including names, emails, phone numbers, deposits, and so on. Security, therefore, is one of the reasons that the bigger FX Brokerages are hiring "in-house" developers to build their own CRMs. As a startup brokerage you most likely won't have the resources to invest in this type of development, so avoid providers that are:
owned by a company that can, in theory, solicit your clients or pass along your client list to a competitor (conflict of interest)

pretending to be independent and open to all Liquidity providers on paper, but who, in reality, are only working with those LPs who are paying them back rebates for flow. These types of businesses also tend to end up pitching their own "partner LP". (this is very common for "all in one packages)"
Technology
The integration of Traders' Rooms and CRM itself is not that complicated. In fact, both can be connected to your trading platform via manager API, plugin, or API (non MT4 platforms). TIP: If you don't have your own MT4/MT5 server, go for a Manager API integration since it doesn't require any additional work in terms of technology. You should also note that 90% of providers do not allow White Labels to perform plugin installations.
How a CRM is set up will vary based on user profiles (Sales Reps, Junior Sales, Accounting, Marketing, and so on) and on your Marketing Strategy. For example, you should ask your tech provider about available built-in analytics tools that will enable your sales team to call out at an appropriate time based on the life cycle of a relationship. For example, the CRM should also allow you to run granular reports on ongoing projects, prospects, terminated and onboarded accounts, a.k.a. sales planning tools.
Social Media Integrations
With the recent Google restrictions, FX Brokers are getting more involved themselves with Social Medial channels. That would include all sorts of banners and advertising of course. Please make sure to ask your potential partner(s) about their available solutions as some CRMs can connect client records with their LinkedIn or Facebook profile, in turn helping your sales reps by providing additional information on the client.
Multi-Level IB Support
IB Support is probably the most challenging element of a Traders' Room, this is especially true for MT4 White Labels. Some IB set-ups can be done on MT4, but since White Labels are often limited by the number of active accounts and groups allowed, not much can be done in this regard when it comes to MT4 or MT5. This is where Traders' Room providers can shine.
Tip: Some providers offer granular IB distribution layers with built-in metrics of IB promotion (Regular IB, Super IB, Country Manager IB, etc.) based on total volume or size of transactions.
Your CRM should also allow you to track IB productivity and avoid conflicts within the company.
MAM (PAMM, LAMM, EAMM and so on) Software Support / Fund Manager Portfolio Boards
While some MAM systems have built-in web consoles, the majority still don't have this functionality. A web interface is more flexible, particularly with the ways in which information can be displayed, and this would surely add value to a retail FX Trader. Some brokers are fully migrating their MAM systems to web.
Other optional items include:
Mobile App
Retail Traders actively trade on the go, so having a Traders' Room accessible on a client's phone is a big advantage for any broker, especially if that can be done through an app that is branded by the FX Broker.
Delivery time
Startup-friendly Traders' Room providers can deliver ready-to-use products in less than a week, although any custom development should be discussed upfront. From my own experience, it may take 6 months for a large retail brokerage to move to a new system.
Cost
The average price will rely on a few factors:
Where the company is located

Experience in the market

Number of add-on products

If there is any customization involved
Basic packages for startup White Labels can be as low as $1,000/month with some upfront charges. You can discuss your options and request demos using our Traders' Room Providers Comparison giveaway.
Tip: As someone who has been in the B2B FX Industry for over 10 years, I must admit that 80% of companies that provide Traders' Rooms and CRM offer the same features; however, the design and implementation may be slightly different. Nevertheless, some are more stable than others, some have better customer support, and others are less expensive due to the location or / broker ownership. Don't forget to ask for existing client references, support structure, years in business, and company background.